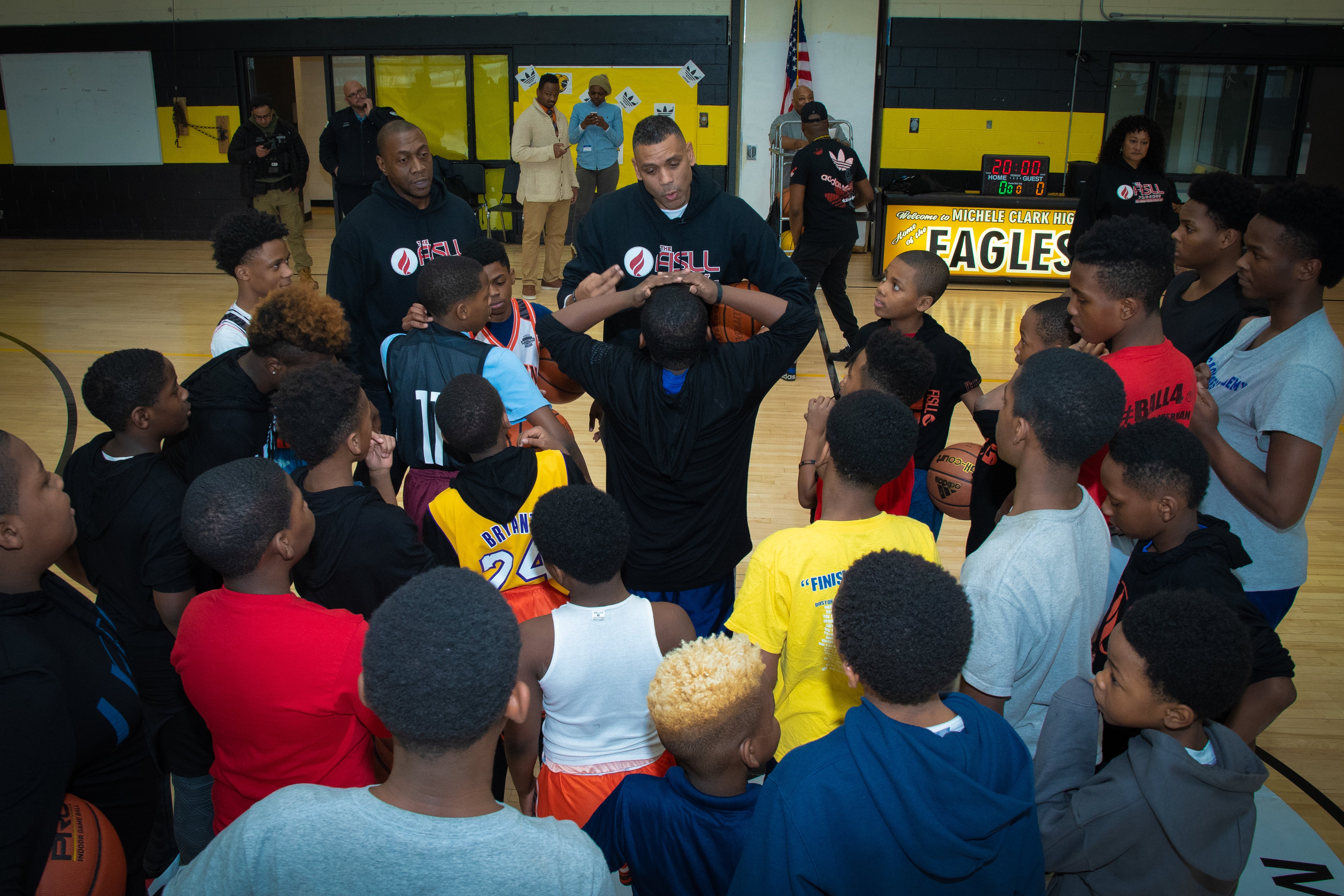 The Allan Houston Legacy Foundation
The Allan Houston Legacy Foundation knows that the fundamental values of Faith, Integrity, Sacrifice, Leadership, and Legacy can provide a foundation that enables young people to reach their full potential.
Through a mentoring initiative, hands-on workshops, and our digital platform, the FISLL Project engages youth in guided dialogue and structured activities designed to build trust, teach valuable life skills, enhance spiritual growth, and defined success.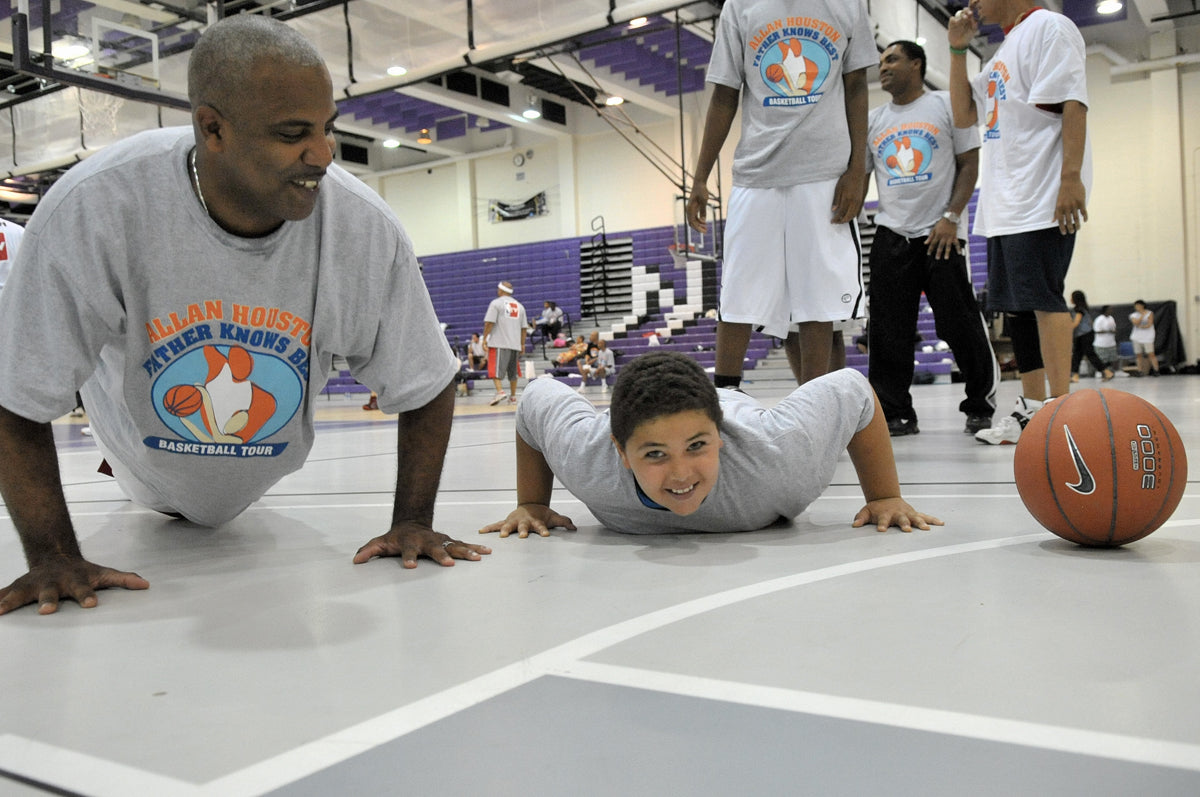 Father Knows Best
Father Knows Best is a series of workshops that leverages activities and experiences such as basketball to explore the FISLL Life Fundamentals. These experiences include panel discussions, breakout sessions, drills, and interactive games with a significant focus on teamwork, confidence, and leadership skills
Allan Houston Mentoring Initiative
The Allan Houston Mentoring Initiative is a mentoring program launched in partnership with Metro Parks and Recreation of Louisville, KY (my hometown) and the Boys and Girls Club of Stamford, CT with a goal of helping cultivate and strengthen relationships between youth and their mentors.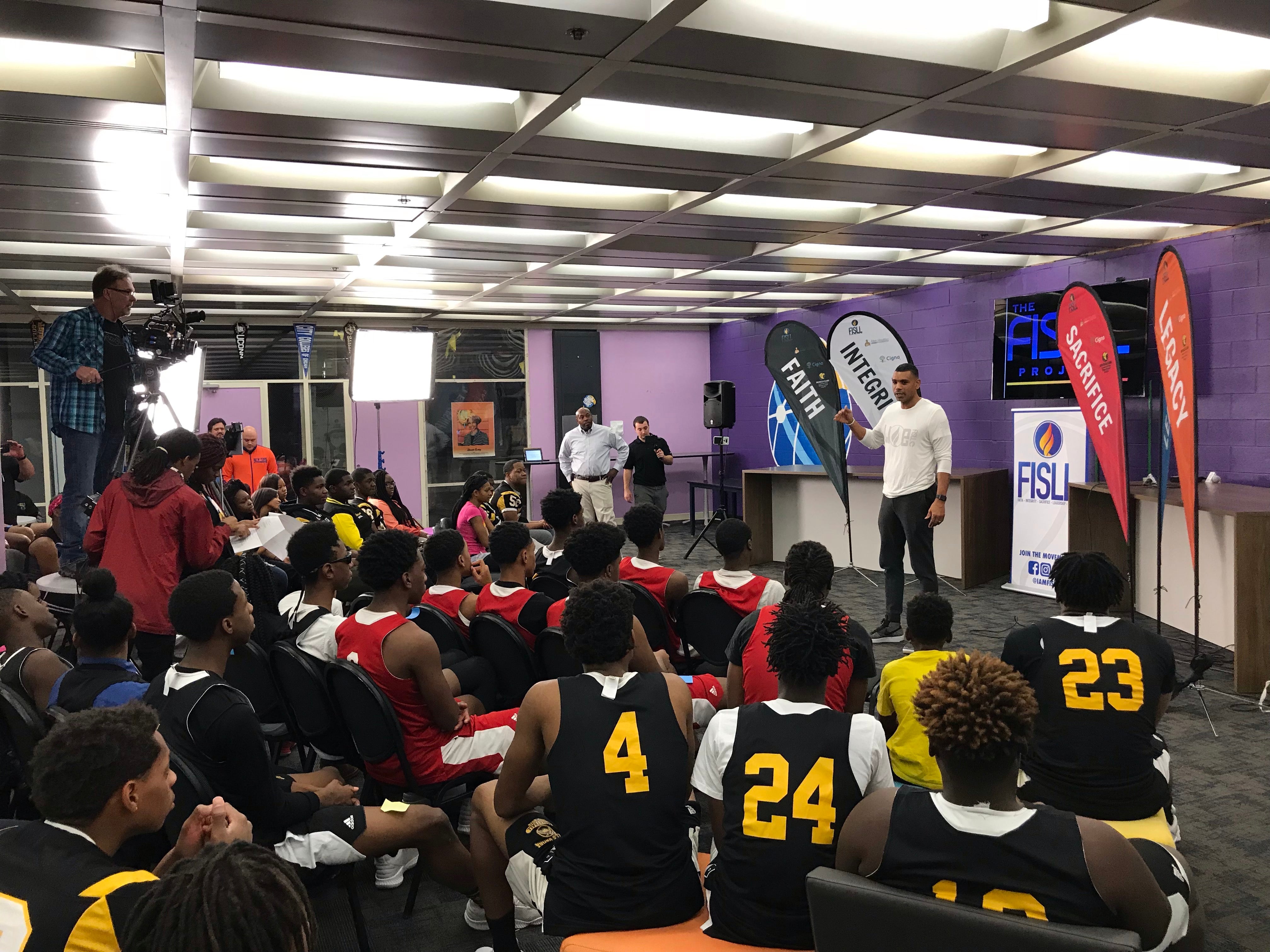 Leadership Development League
The LDL serves as a partnership program with schools. It seeks to align the fundamentals of Faith, Integrity, Sacrifice, Leadership and Legacy with existing curriculum, activities and programs.
Tickets Together
Our Tickets Together Program provides VIP experiences such as NBA games and events, to select youth and their father-figures. The program is designed to strengthen those relationships and foster a positive environment for bonding.
Show Your Support and Make an Impact